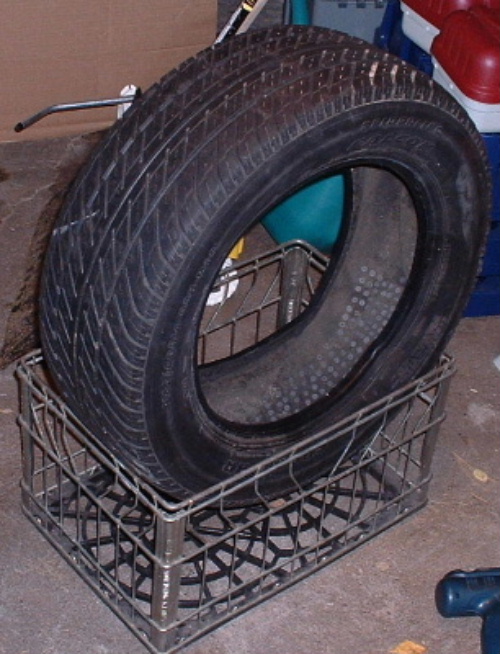 Choose tyre thats the size for your car.
You will need a tyre(your size tyre for car and make sure they are steel belted radials, the more the plys the better the tire to stud), drywall screws, Tire Slime Sealant, an electric drill, and something to hold the tyre like a milk crate.
Then you will take the screws and screw them through the tyre and when you are done put the slime in them and spread the slime around and then put on the rim and you are ready to go. Studding a tyre can take from 4 to 8 hours, depending on how fast you do it. The screws can only stick out a 1/4" from the tread. I recommend 3/4" screws for used tires and 1" screws for new tires.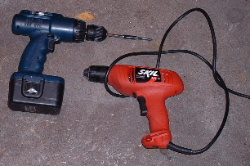 Use these types of drills. I found the one on the left to work better.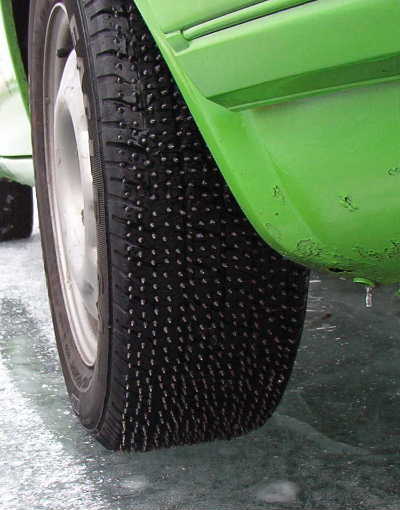 3/4 inch Drywall screws for used tyres, and 1 inch screw for new tyres.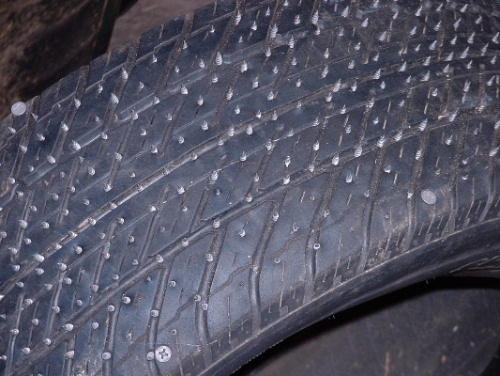 Here a tyre thats been worked on.

The studs shouldnt stick out any more than a quarter inch.